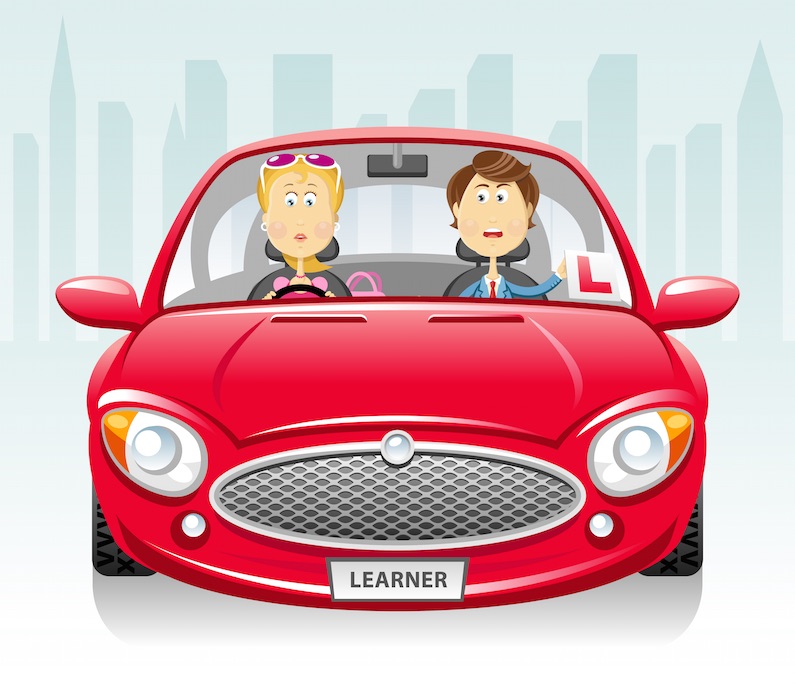 Car Insurance for Learner Drivers
In the United States, all states have enacted a three-phase licensing system (except North Dakota which only has two phases) called Graduated Driver Licensing (GDL). This GDL program requires various restrictions for all learner drivers as they phase in over a few years before receiving full driving privileges. This program serves the obvious purpose of allowing incremental responsibility as the new driver gains more experience. Under this program, there are three basic stages:
The learner stage requires fully supervised driving, with restrictions varying by state (the driver is issued a "learners permit"). Most states prohibit nighttime driving and the number of passengers allowed in the car. More states are also starting to prohibit cell phone usage and texting while driving – for obvious reasons. For older learner drivers, the minimum time requirement in the learner stage is 6 months in most states, with some states requiring 12 months. Car insurance for older learner drivers will be expensive also (considered a high risk) for the learner period, but should adjust to a standard rating – with lower cost insurance – afterward. An adult learner may also be eligible for a liability-only policy ("non-owned") if they can prove that they don't currently own a car.
The second, or intermediate stage, allows more unsupervised driving as the learner driver gains more experience. Before drivers are granted full driving privileges, they must pass a state administered exam to prove basic proficiency, and upon successful completion receive a standard driver's license. Check with your state government for GDL specifics in your state.
Car insurance for learner drivers is required in all 50 states. Generally the best plan is to add young drivers to the parents existing policy, but insurance for this highest risk driver is always quite expensive. It's recommended that all policy discounts be sought, including multi-car discount, multi-policy, good student, car safety equipment, defensive driving course completion, etc. These discounts can lower premiums by 10-20% each, and help with the extraordinary cost of insurance for adding the learner driver.
Another money saving strategy for families to try assigning the new driver to an older, paid off vehicle, then possibly reduce some of the limits for collision and comprehensive coverage. Check with your agent, because many insurance companies will expect to assign the young driver to the most expensive vehicle. It may even make the most economic sense to purchase an older car for this purpose – it might pay for itself in lower insurance costs!